Jay Baer has a podcast about word of mouth marketing. Rand Fishkin has a blog about SEO. Ann Handley has a newsletter about storytelling in marketing. All three are examples of thought leaders who have found a niche in which to become an expert.
No matter what your niche, video is an excellent medium for sharing thought leadership content with the world.
Thought leadership videos offer an educational perspective on a new idea. With the right content and the right speaker, video is an effective way to engage your community while making your voice stand out as a leader in your industry.
Contents1.What is a Thought Leadership Video?2.What Are the Benefits of Thought Leadership Videos?3.Where to Use Thought Leadership Videos3.1LinkedIn3.2Facebook3.3YouTube3.4Blogs and Articles3.5Video Library4.Types of Thought Leadership Videos4.1Talking Head Video4.2Fireside Chat Video4.3Presentation or Keynote Speech Video4.4Panel Discussion Video4.5Video Podcast4.6Vlog5.How to Make a Thought Leadership Video5.1 Come Up with an Original Concept5.2 Choose a Format5.3 Hit Record and Make it Sound Good5.4 Polish it Up with the Magic of Editing6.Best Practices for Thought Leadership VideosWhat is a Thought Leadership Video?
Keynote speeches, webinars, and interviews with industry experts are all examples of thought leadership videos. What they have in common is sharing a new concept or idea with an educational purpose.
Usually top-of-funnel content, this type of video is typically delivered as a high-level overview by industry experts, but practical advice and tips are never off-limits. The most popular and effective thought leadership videos inspire action and challenge others to question their own methods.
Watch and Learn
Blake Smith, Vidyard's Creative Director, explains what thought leadership videos are and how to create an awesome one. He's joined by Mat King, Vidyard's Video Production Manager, and the pair break down an example to highlight what an effective thought leadership video looks like.
What Are the Benefits of Thought Leadership Videos?
These high-level, top-of-funnel videos are great for any business looking to establish itself as a leader in their industry. Because they are typically found on social media, these highly shareable videos can help strengthen your brand identity and build community by inspiring conversation and engagement.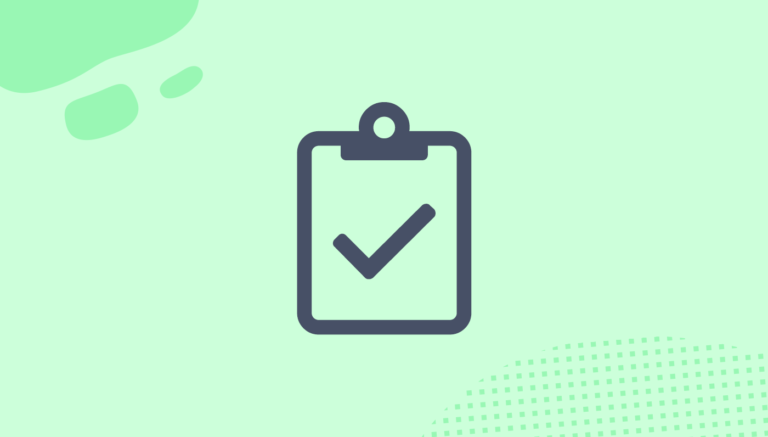 Get the Thought Leadership Videos List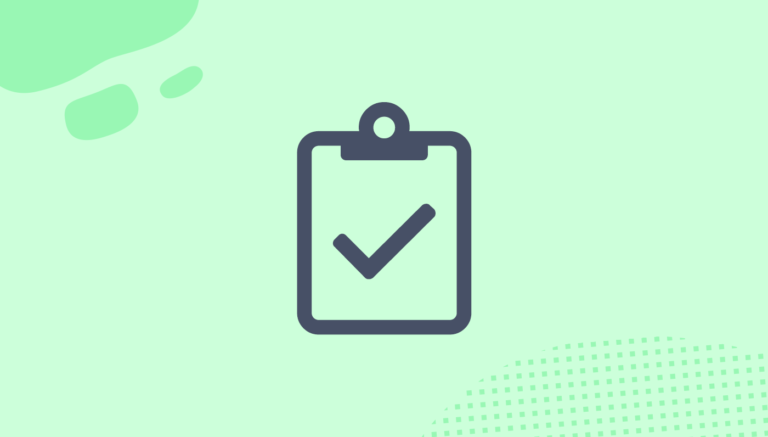 Ready to make a thought leadership video? This list covers all the things you need to know to get it right.Get the ListWhere to Use Thought Leadership Videos
As mentioned above, thought leadership videos are top-of-funnel content perfect for sharing to social media, especially LinkedIn, Facebook, and YouTube.
LinkedIn
A natural fit for educational thought leadership videos, LinkedIn is where people go for professional development.
Native videos on LinkedIn are 20x more likely to be reshared and 5x more likely to start conversations than other forms of content.
Through an application process, you can also gain access to live video streaming. The opportunity to engage with your audience in real-time opens up new opportunities in the form of AMA's, fireside chats, and panel discussions.
Facebook
Facebook is still a dominant platform when it comes to audience growth. It's often where people have their first encounter with brands and local companies.
Video is the most engaging form of content on Facebook, so consider having thought leadership videos available on your Facebook page to, familiarize people with your brand, encourage them to learn more, and keep them interested. Facebook also offers live video, which is well-suited to off-the-cuff Q&As with your company's CEO or a featured guest.
YouTube
Next to Google, YouTube is the world's most popular search engine, so use it to get your top-of-funnel thought leadership videos seen by the world. YouTube makes it easy to share your videos in a highly discoverable place and create a playlist where viewers can binge all your content in one place.
Blogs and Articles
Video is a great way to enhance the written content in thought leadership blog posts and articles. While the written content may go into the nuts and bolts of a subject, a thought leadership video is a great way to give people a quick overview or a tangible example within a lengthy piece.
Get Free Video HostingHost, manage, and share all of your videos.Sign Up FreeVideo Library
Volume is important for thought leadership because one video does not an expert make. You can create a hub on your own website where you can display all your thought leadership videos and series for easy binging.
See it in Action
Take a look at the video library we created for our Chalk Talk series and get inspired to make your own.
Types of Thought Leadership Videos
Thought leadership videos come in many different forms, from a simple talking head to repurposing a keynote speech. Read on to learn about the most common types along with examples of the best thought leadership videos we could find.
Talking Head Video
A camera on a tripod, focused on a single speaker is the most straightforward way to record any video, and it's especially effective for conveying educational content.
A talking head video features one person speaking directly to the camera in order to explain a concept or new idea. Feel free to supplement B-roll, animations, or other visuals to add variety.
Learn From the Pros: Illustrate Your Point
In Moz's Whiteboard Fridays video series, a subject matter expert explains a new topic every week, with the help of a whiteboard. Having the speaker use a whiteboard adds visual appeal and also goes a long way in explaining complicated subject matter.
Fireside Chat Video
Fireside chat refers to a casual Q&A-style interview with a subject matter expert or leading voice in your field. The chat can be recorded live in front of an audience (like at a company lunch and learn), live-streamed, or recorded traditionally for release online.
Learn From the Pros: Casual Conversation
This example of a fireside chat features Google Canada's head of Marketing Fab Dolan. As Dolan says in the video, the informal fireside chat format is great when you have multiple topics you want to jump between while keeping things under one umbrella.
Presentation or Keynote Speech Video
Recorded versions of live keynote speeches are extremely popular on YouTube and shared widely on Facebook and LinkedIn. They usually feature one speaker who delivers a prepared speech, often accompanied by a slideshow.
You can create your own by recording presentations at your next live event or conference. Feel free to edit shorter versions for different platforms or even add titles, music, and slides after the fact.
Learn From the Pros: Views Beyond the Event
Author and former business executive, Seth Godin gave this TED Talk live in 2007. It's called "How to Get Your Ideas Spread" and the recorded video version has since spread across the globe, gaining over 1.5 million views on YouTube alone. This is a prime example of how online video can extend the life of valuable content by introducing it to new audiences all over the globe and into the future.
Fast Forward Virtual Event On-Demand
Hear from some of the best in the biz about how they're surviving and thriving in this new digital reality.Watch NowPanel Discussion Video
You can record and repurpose panel discussions (including those within webinars) in the same way you would keynote speeches. Since panel discussions tend to be in-depth, be sure to edit the material into a shorter, digestible format that will appeal to a top-of-funnel audience. You can always point people to the full version of your recorded webinar to learn more.
Learn From the Pros: Focus the Discussion
This video is a clip from a full panel discussion at Inspirefest 2019. The clip focuses on the topic of diversity within a larger discussion about the future of work. It features leaders with different backgrounds including the Director of Engineering at HubSpot and the VP of Diversity, Equity, and Inclusion at Symantec.
Video Podcast
After comedy, education is the second most popular podcasting genre, making thought leadership an appropriate theme for any business podcast.
Just record a video version of your podcast from the get-go, separate the audio version later, and you'll have a thought leadership series in two mediums.
Learn From the Pros: Creating Connections
On our video podcast, Creating Connections, we feature our favorite thought leaders in the B2B space and dig into their thoughts on how to make human connections in the digital-heavy world of sales and marketing.
This episode features David Meerman-Scott, author of the book Fanocracy, that explores the power of fandom to make meaningful connections that go beyond marketing campaigns.
Vlog
Similar to a talking head or podcast video, a vlog usually features one person sharing their point of view. The key to a great vlog is a great host, someone who can hop on camera and speak confidently, who never runs out of things to say.
Vlogs range from high production value to scrappy webcam recordings. If you need to create net new content but are strapped for time, this might be your best option.
Hot Tip: Vidyard's Chrome Extension makes it easy to record and share vlogs from your webcam in just a few clicks. Download it for free to try it out.
Learn From the Pros: Star Power
As the head of a multi-million dollar enterprise with endorsements from Richard Branson and Oprah Winfrey, it's clear Forleo knows what she's talking about when it comes to building your own business.
But besides her know-how, she has a personality for public speaking which goes a long way on the road to becoming a thought leader. See her in action in this episode of her vlog series, Marie TV.
How to Make a Thought Leadership Video1. Come Up with an Original Concept
Ultimately the subject matter is what will draw in your audience. If you're using a talking head, keynote, or vlog format, you'll want to choose a thesis and back it up with credible information, just like writing an essay.
If you plan to repurpose material from webinars or panel discussions, try to zero in on one topic that you feel adds a new perspective that your audience will be interested in.
2. Choose a Format
This will depend on how you plan to produce your thought leadership video and what you have access to. If you have a live keynote coming up, take advantage of that. If your company produces webinars on a regular basis, think about repurposing a popular one. If you've got a fireside chat scheduled with your CEO, then… you get the idea.
3. Hit Record and Make it Sound Good
What's being said is what really matters, so make sure to pay special attention to the quality of your audio recording. It's also a good idea to add subtitles in post-production since many people scroll social media with their sound turned off.
4. Polish it Up with the Magic of Editing
No matter what format your video takes, you can always add some polish and pizazz in the edit. Simple things like the speaker's name in a lower third, musical cues, or a company logo watermark can add a great deal of professionalism to any video.
Fast Forward Virtual Event On-Demand
Hear from some of the best in the biz about how they're surviving and thriving in this new digital reality.Watch NowBest Practices for Thought Leadership Videos
The very best thought leader videos tend to have a few things in common. As you go on to create your own, follow these best practices for the best results.
Find a unique angle that hasn't been explored previouslyBe authentic by skipping a script, but do prepare talking points to ensure clarityDon't be a one-hit-wonder, thought leadership videos are best presented as part of a seriesChoose a speaker who is both a subject matter expert and good on camera—give your audience a reason to keep coming back for more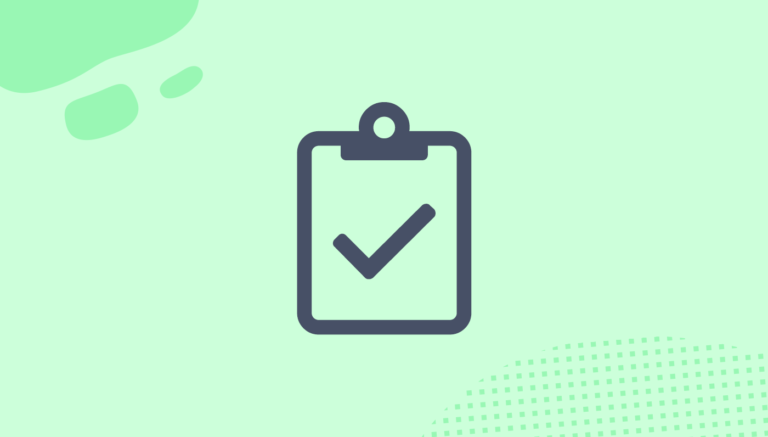 Get the Thought Leadership Videos List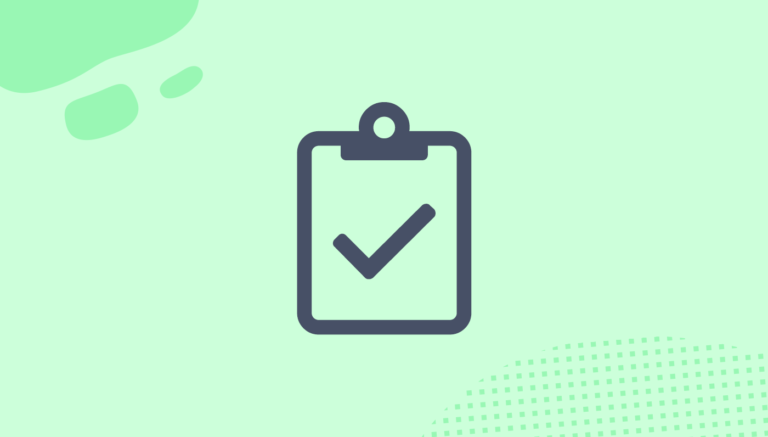 Ready to make a thought leadership video? This list covers all the things you need to know to get it right.Get the List
The post Thought Leadership Videos: So You Want to Be An Authority? appeared first on Vidyard.
To discover more visit: vidyard.com
Related Posts
Online Income: How to Maximize Your Earnings from Home