Video is everywhere and it's no surprise why.
Among video's many benefits for business is the power to capture and hold attention, influence buying decisions, drive organic traffic, increase conversions, and grow revenue.
Consider this: 20% of people will read the text on a page, but 80% will watch a video.
One of the best parts is that there's no one right way to use video messaging—it can, and should, be used across your business to collaborate, connect, and convert.
As a marketer, I've seen first-hand how powerful video can be for engaging audiences. It connects on a more human level, delivers information in a way that we process faster and retain longer, and enables us to tell better stories while infusing emotion into our message.
Simply put, video is thenext best thing to being there in person. So it should come as no surprise that its use in business is quickly growing beyond its traditional roots in marketing and training.
Thanks to advancements in key technologies, we're seeing the rise of interactive and personalized video, social video, public and private live streams, secure internal video sharing, and real-time video conferencing.
We're also seeing the rise of personal video messaging—a simple way for anyone to capture and share short video messages that are more impactful than text-based emails but don't require a live two-way conversation like phone calls or video conferences. In many ways, it's the best of both worlds.
Whether it's for onboarding new employees, sharing the latest executive message, or connecting with customers in a more personal way, the adoption of video messaging is growing exponentially as the tools to enable it to become more accessible.
Originally built to help sales professionals stand out and connect with more customers, the Vidyard community has found countless new ways to communicate with video messaging.
These are our favorite examples of video messaging.
Create Free Video MessagesEasily record and share videos.Sign up with Business EmailGoogle LogoContinue with GoogleMicrosoft LogoContinue with MicrosoftSign Up FreeTop Examples of Video MessagingEmployee Communication and CollaborationThe meeting recap: Quickly recap meetings and collaborative brainstorms to share key takeaways with others and help with idea retention.Team knowledge sharing: Capture new lessons learned and best practices in a simple format that others can learn from, better remember, and revisit as needed.Executive updates: Use video to keep your teams engaged and up-to-date with company updates from leadership.Sales enablement: Record a quick walkthrough for your sales team on the specific resources that are available to support them and their conversations with customers.Virtual introductions: send a one-to-one personal message introducing yourself to a new colleague.New hire introductions: put a face to a name and send a quick video introducing yourself to multiple teams across your company.
Share Videos with Your TeamCreate and share videos with your coworkers.Sign up with Business EmailGoogle LogoContinue with GoogleMicrosoft LogoContinue with MicrosoftSign Up FreeSales ProfessionalsA warmer cold outreach: Use webcam or screen capture videos as a better way to reach out to cold prospects and to explain exactly how you can help their business.Account executive introduction: introduce yourself to new accounts with a short video.Pre-meeting connect: Reduce meeting cancellation rates by sending a video message before your meeting to confirm the details and build a more human connection.Post-meeting recap: Following a customer phone call or meeting, record a short video to summarize key points and next steps that they can easily forward to other colleagues.Email signature video: Up your email signature game by recording a short video to introduce yourself and your role. Add it to your email signature with a hyperlinked thumbnail image.Event follow-up: reach out to new leads following your events with a short video.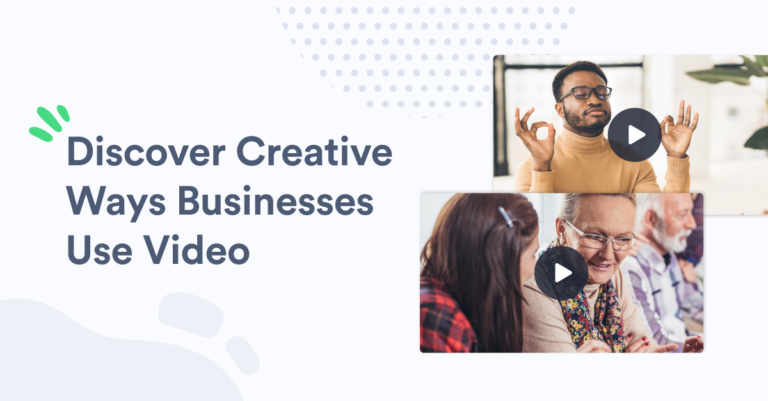 Best Video for Sales Examples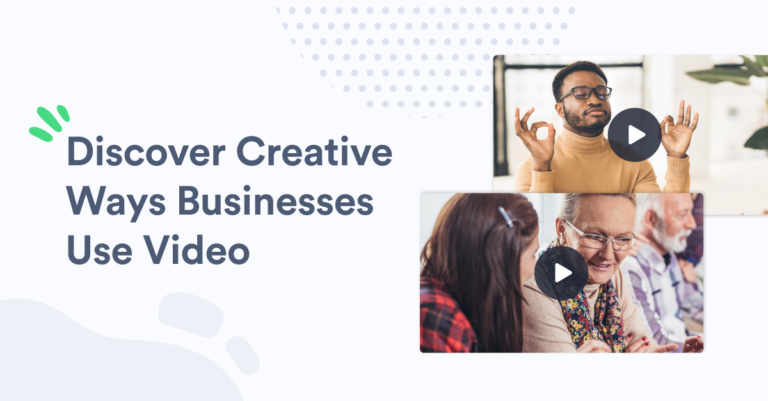 Explore outreach and deal acceleration video examples to help you connect with customers and prospects.Get InspiredSign up with Business EmailGoogle LogoContinue with GoogleMicrosoft LogoContinue with MicrosoftHR and Talent DevelopmentRecruiting videos: Use video to promote open job opportunities at your company.One-to-one recruiting videos: Create video messages to connect with prospective hires for specific job openings.Pre-screen interview invite: Excite and delight potential new hires by letting them know they have met the selection criteria to begin the interview process at your company.Offer video: Complement your formal offer to a candidate with a fun video.Welcome new hires aboard: Make new employees feel like a part of the team by welcoming them with a personal video message.HR business partner introductions: Put a face to a name by sending a personal video message introducing yourself to new hires.
Record and Send Recruiting VideosIncrease Your Reach with Recruiting VideosSign up with Business EmailGoogle LogoContinue with GoogleMicrosoft LogoContinue with MicrosoftSign Up FreeMarketing TeamsCampaign review: Use video versus a long email or presentation to share key campaign results with your team or leadership.Content marketing: Before you launch a new content asset, record a video to educate your internal teams on why it's important and how they can help to promote it.Video newsletter: Spice up your newsletter by recording and embedding custom videos to complement your email communications.Digital marketing: Use screen capture videos to share website updates with internal teams in a way that enables you to explain both the what and the why.Event marketing: Use the power of video to improve outreach to potential partners, sponsors, speakers, and attendees for your upcoming events.Content promotion: Embed a promo video in campaign emails or landing pages to provide a high-level overview of your content.Creative design: Create short videos to solicit or provide feedback on product design, website design, and other creative assets.Press pitches: Stand out with reporters by pitching new story ideas in a way that introduces yourself and creates a more personal connection.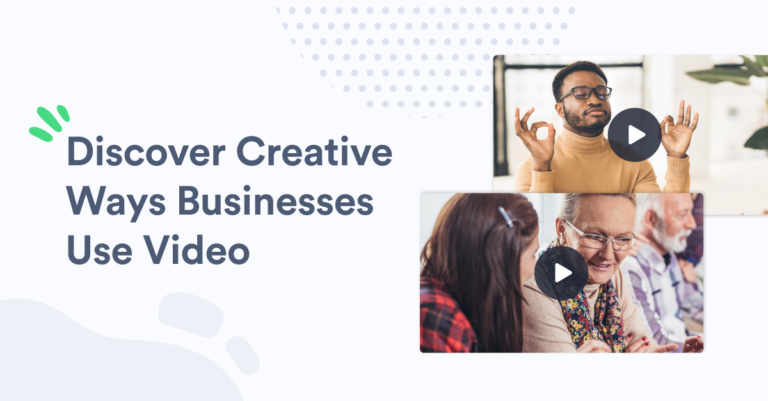 Best Video Marketing Examples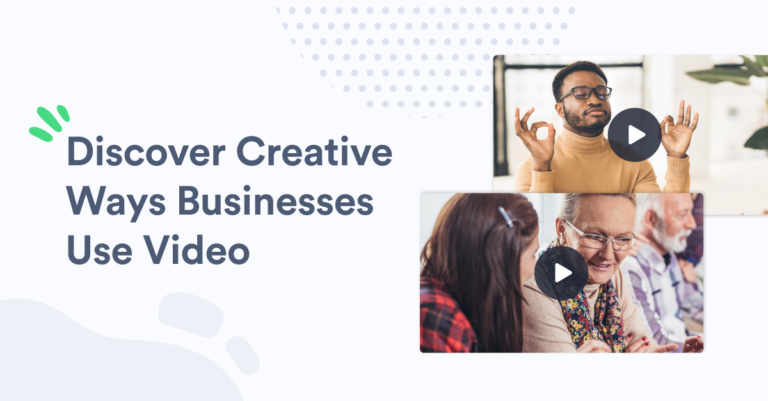 Find inspiration for your next marketing campaign or program with these video marketing examples.Get InspiredSign up with Business EmailGoogle LogoContinue with GoogleMicrosoft LogoContinue with MicrosoftCustomer Experience TeamsFaster, better customer support: Stop sending text-based instructions and screen shots. Instead, start using video to show exactly how to solve an issue in an easy-to-follow format.Welcome new customers: Put a face to your name by welcoming new customers with a personal video message from their account manager, support rep, or your execs.Customer onboarding: Improve the customer experience by outlining the onboarding process for your new customers.Ongoing customer communications: Update your customers on company news and product updates with video messages that stand out and get noticed.Congratulate customers: Share a video to celebrate a customer's special moment or milestone.Product Development TeamsProject management: Share video messages to clearly summarize project plans and to keep teammates aligned on key deliverables.Design and UX reviews: Use custom screen capture videos to solicit or provide feedback on user experience design updates.Product feedback solicitation: Encourage other teams and customers to provide product feedback via custom videos that clearly show, and explain, their perspective.IT and Help Desk TeamsHere, let me show you: Show employees exactly how to resolve common issues with a custom screen recording that leaves no room for misinterpretation.Application training and FAQs: Help employees learn how to use different applications and tools on their own time with custom, on-demand walkthrough videos.Finance, Legal and Business OpsBudget report reviews: Cut down on time spent in face-to-face meetings by using video messages to recap and clearly explain budget reports.How-to videos for employees: Use screen capture videos to show employees precisely how to submit expenses or invoices to save everyone valuable time.Contract reviews: When reviewing a contract internally or with third parties, try a custom video to talk through any questions or feedback to ensure your concerns are clear.Industry-Specific Use-CasesEducation:Use short video messages to clearly explain new assignments and equip students to capture presentations that can be watched easily on-demand.Real estate agents: Easily record and share quick video tours to help your clients learn more about properties before making the trip onsite.Insurance agents: Send personal video invitations to key prospective clients to drive them to join information sessions or follow-up on next steps.Legal and professional services: Improve communications with key clients by sharing video messages to explain complex topics and share new ideas.Construction and property management: Record short videos to share updates on project status or to highlight potential issues or concerns.
If you've started to use personal video messaging, please connect with us to share how you're using it along with any tips you have for others on creating effective video messages. We'd love to see this list keep growing!
Create Free Video MessagesEasily record and share videos.Sign up with Business EmailGoogle LogoContinue with GoogleMicrosoft LogoContinue with MicrosoftSign Up Free
This post was originally published on July 18, 2017. It was updated on March 31, 2020.
The post 40+ Creative Video Messaging Ideas for All of Your Business Needs appeared first on Vidyard.
To discover more visit: vidyard.com